About The Nature of Things
It all began with a love of nature and travel.
As a young, curious man from a small town in Brittany, I began working with a French producer of natural extracts. The work opened my mind to the wonders of the world of natural oils and the positive effects they can have on our everyday lives. It set me on a life course that would bring me around the world, working and learning from the finest distillers and best 'noses'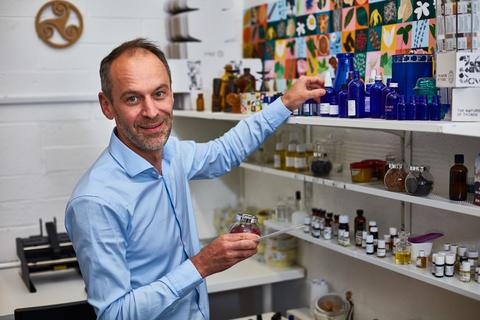 For over 20 years, from my base in New York, I worked with two of the best producers of natural oils in the world. Their vast global network of farmers and distillers taught me about the importance of the terroir, where to yield the best oil from aromatic plants, the best time to harvest, how to prepare for extraction, the art of distillation and how to define what is a quality natural oil.
The best 'noses' in the business taught me how to smell, how oils can live together and how they can make you feel, while scientists and aromatherapists taught me the positive effects the oils can have on your health and wellbeing.
I learnt each oil has a unique story. And – perhaps even more importantly, the skill I treasure most, I learnt what good smells like.
By being able to work with the best quality natural oils, I quickly noticed how the market was flooded with underwhelming oils. An idea was born! I'd use everything I've learnt – from the farmers, the distillers, the 'noses', the scientists, the creatives and the market – to create a brand that celebrates the best quality natural oils and share the potentialities of their life enhancing features.
And so The Nature of Things was born.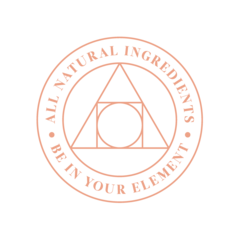 ON THE NATURE OF THINGS
Over 2,000 years ago Roman poet Lucretius wrote a book called 'De Rerum Natura' – On the Nature of Things. Lucretius explores the Epicurean philosophy which says that everything in nature can be explained by natural laws and that we can find happiness by living a simple life, surrounded with friends and in harmony with nature. Drawing inspiration from this philosophy, we named our company The Nature of Things with a mission to enhance people's lives with simple, natural and ethically produced products.
We used the symbols associated with alchemy and apothecary to capture our integrative philosophy, bringing together nature, traditional knowledge and modern science. Our bold and colourful illustrations represent the elements and colour palette of the ingredients found in our essential oils, room sprays and perfumes.
SUPPORTED BY
Source: The Nature of Things
Read More:
The Nature of Things - Sourcing