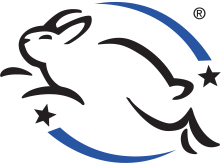 Leaping Bunny
Plant Therapy is cruelty-free,
and Leaping Bunny certified!
Leaping Bunny certification is one of the most difficult certifications a company can achieve, but here at Plant Therapy, we're dedicated to making products that are safe, natural, and good for everyone, even animals.
CRUELTY-FREE: In addition to being 100% pure, our essential oils are never tested on animals.
ONLY CRUELTY-FREE INGREDIENTS: The Leaping Bunny logo means that none of the ingredients used in any of our products has been tested on animals. Not now, not in the past, and definitely not in the future.
AN INDUSTRY STANDARD: The Leaping Bunny program offers the only standard that guarantees a product is free of animal testing. This standard is designed to prevent future animal testing as well.
INTERNATIONALLY RECOGNIZED: The Leaping Bunny Standard is internationally recognized, formed from the nation's largest animal protection groups, and is partners with animal protection groups in the United States, Canada, and Europe as well.